AN INVITATION TO PARTICIPATE!
Take a walk through the City of Brownsboro Village to experience the unique qualities that make our city special. We live on land once used by the Iroquois and Shawnee Indians as their hunting grounds. Our streets are named after Greek mythical characters, Celtics priests and Native American translations – Sprite Road (fairy or elf), Lotis Way (river nymph), Oread Road (mountain nymph), Druid Hills Road (Celtic priest) and Napanee Road (place of the mill).   There are two historic homes on Napanee Road – the Farmhouse at 3800 built in 1911 and the Craftsman Bungalow at 3840 built in 1925.  Residents treasure our established tree canopy that provides cooler air for us and shelter for our city wildlife.  Enjoy!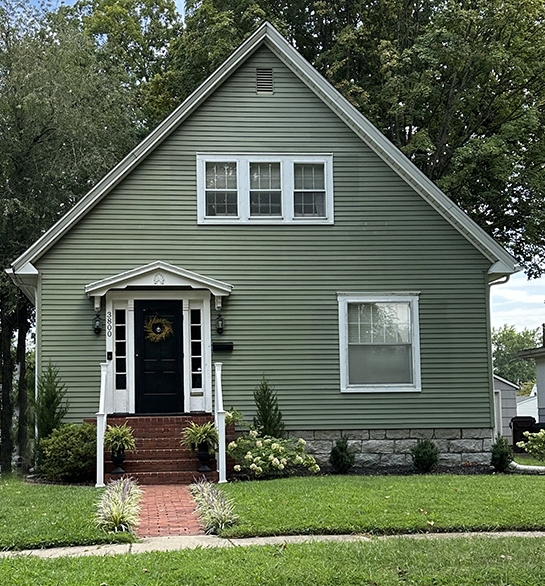 LOCATION, LOCATION, LOCATION
Located in Eastern Jefferson County, adjacent to the city of St.Matthews, the City of Brownsboro Village was incorporated as a home rule city in 1949 with construction continuing from 1940 until 1980. The one hundred and fifty-eight houses, plus condominiums and apartments, are home to our 300 plus residents. Brownsboro Road is our northern border; Chenoweth Road borders our city on the East.  We enjoy the convenience.  It's a short walk to many schools, churches and local shops or a few minutes' drive to the amazing opportunities Louisville has to offer.
Brownsboro Village City Commission Meetings
The City of Brownsboro Village holds city commission meetings on the second Tuesday of each month @ 6:30 pm. All residents are welcome and encouraged to participate . Please contact the host/hostess if you plan to attend. They will need to make arrangements for extra seating. 
Tuesday December 12, 2023 6:30 pm
Brian Shanks
414 Lotis Way
693-0107
Tuesday January 9, 2024  6:30 pm
Dana Lindley
301 Sprite Rd.
526-3460
Tuesday February 13, 2024  6:30 pm
Fay Dorval
312 Lotis Way
641-6306
Tuesday March 12, 2024  6:30 pm
Mark Joyce
300 Sprite Rd.
893-0344
Tuesday April 9, 2024  6:30 pm
Brian Shanks
414 Lotis Way
693-0107
Tuesday May 14, 2024  6:30 pm
Brian Willis
406 Chenoweth Lane
894-9036
Garden Club Holiday Party
6:30 Thursday,
November 30, 2023
403 Oread Rd.
RSVP:[email protected]
PLEASE JOIN US!
Use the form  to subscribe to the city's web site so that you'll have access to city links for the calendar, services, events, photos and all-important city updates. The Mayor and Commissioners of the City of Brownsboro Village look forward to hearing from you.